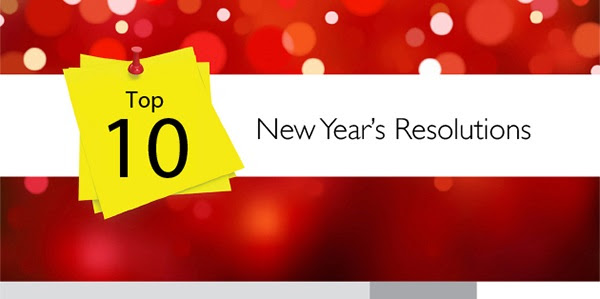 It's that time of year! If you've resolved to ring out the old and start the New Year with a clean slate, you're in good company.
Here are the this year's most popular resolutions, what's yours?
10. Get in shape
9. Lose weight
8. Get a (better) job
7. Stick to a budget
6. Pay down debt
5. Quit smoking
4. Be more organized
3. Spend more time with family
2. Take a trip
1. Buy a house or move
All the best to you in the New Year! If you or anyone you know needs help buying or selling a home I can help! Feel free to reach out to me at any time.